I installed IIS last week on my home confluence server and ended up shutting that VM down. Today when booting it up, I got a 403 site down message so I went into iis and enabled directory browsing.
Now I'm looking at this: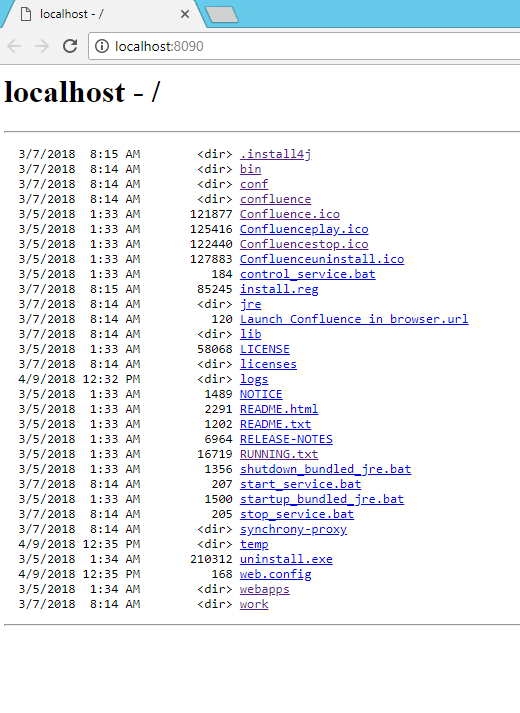 I'm not sure how to get back to the confluence splash screen.