Hello Toms.
It's been a while since I've last asked you for help, but here I am. My budget can sway between $50-$250.
So, I have a Panasonic SA-HT440 home theater system, with a missing sub-woofer and remote.
I also have a Samsung PS-WX40 sub-woofer, two PS-FX40 front speakers and a PS-CX40 center speaker, all rated at 3 ohms..
My computer has a SONAR X-Fi audio card, Realtek® ALC889, 7.1 channel Audio (integrated audio on the Foxconn Bloodrage LGA 1366 mobo).
I would like to know what I need to set up a full 5.1 (or even possibly 7.1) sound system with the equipment I have. I'm not interested in being loud enough to wake the neighbors, but I would like decent quality sound. Possibly a S/PDIF connection if it's within my budget, the ability to connect to a 50" plasma that may or may not be in my near future and a Xbox/PS3., and, if need be, I will buy a new sound card.
You can also go straight to my Photobucket album for more pictures.
http

/s162.photobucket.com/albums/t276/anamaniac_trashmob/Sound%20Equipment/         
Panasonic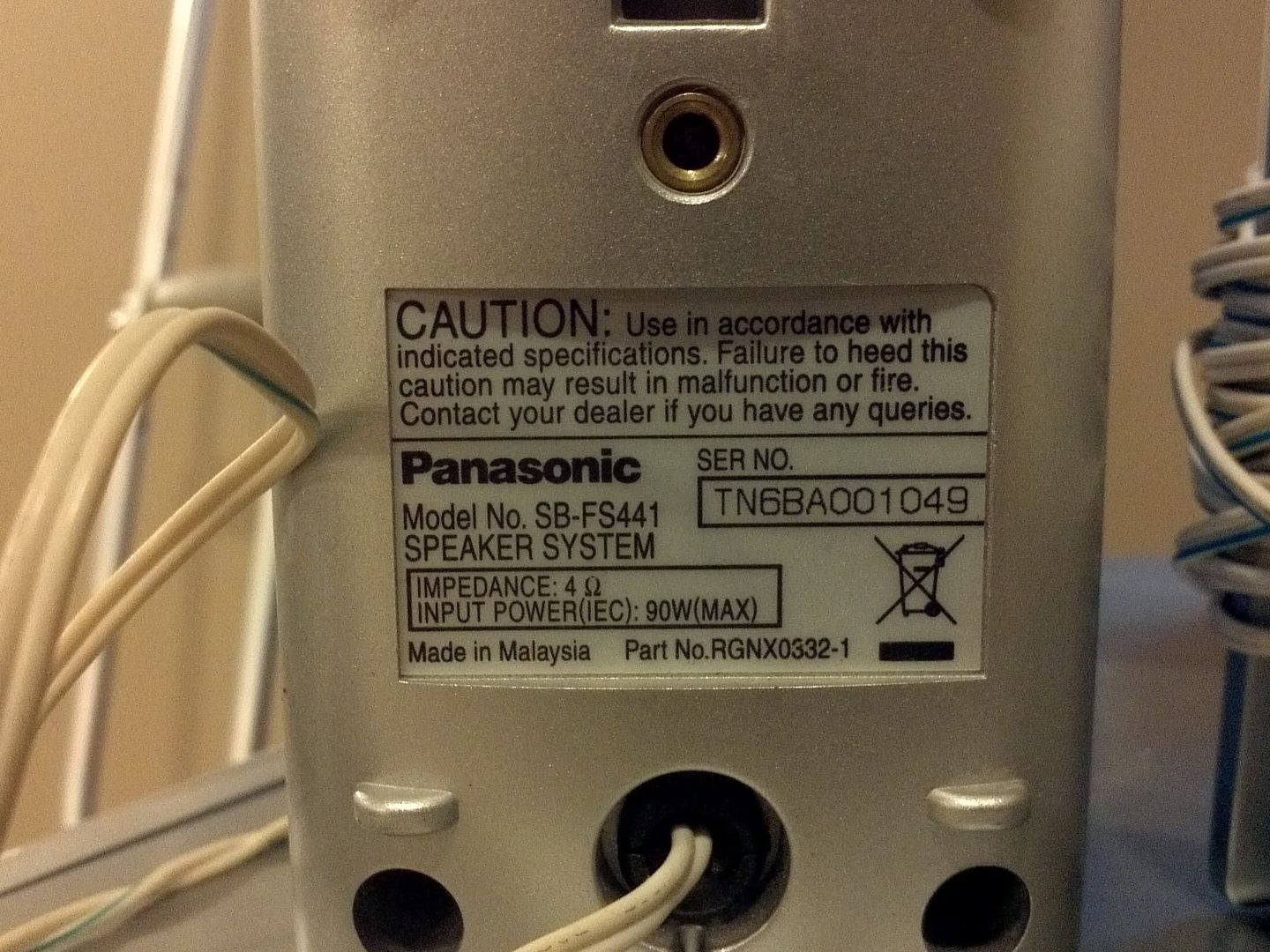 Samsung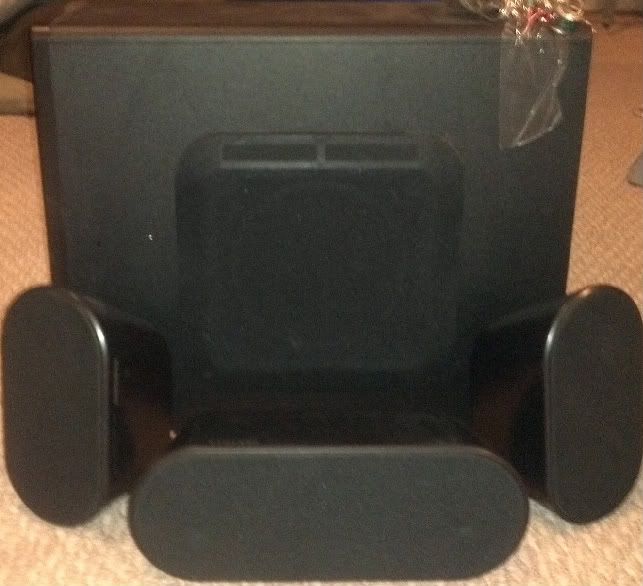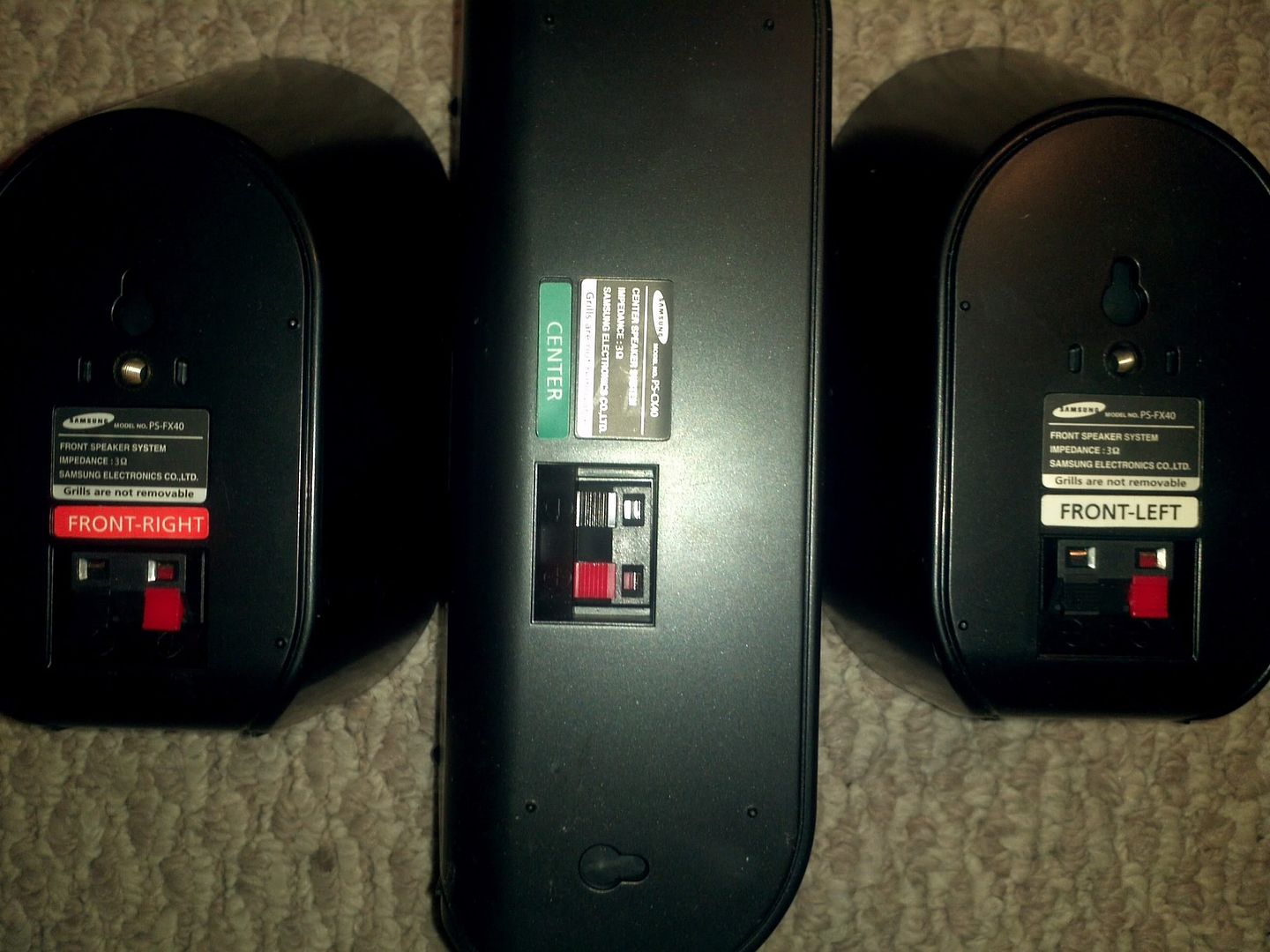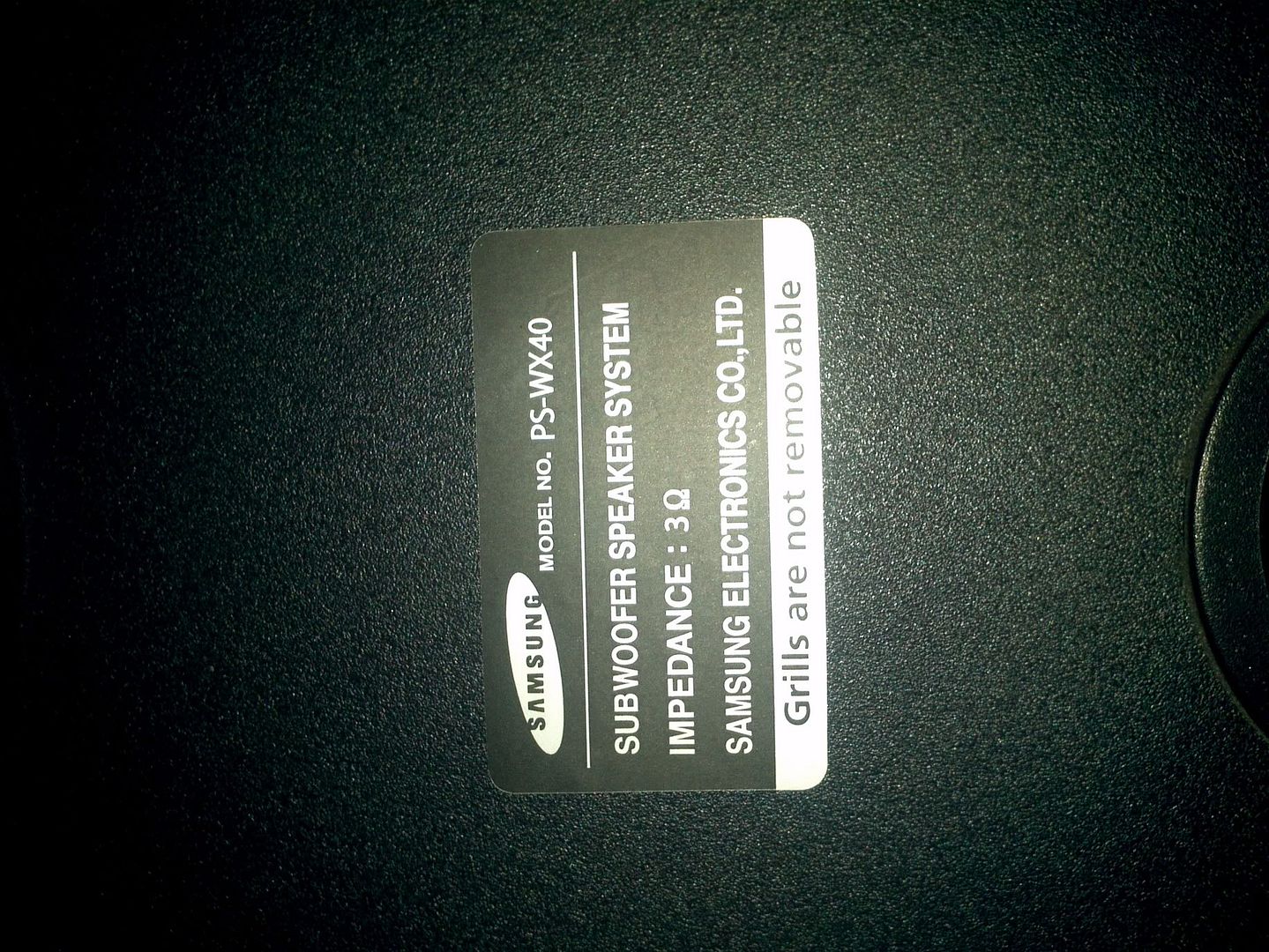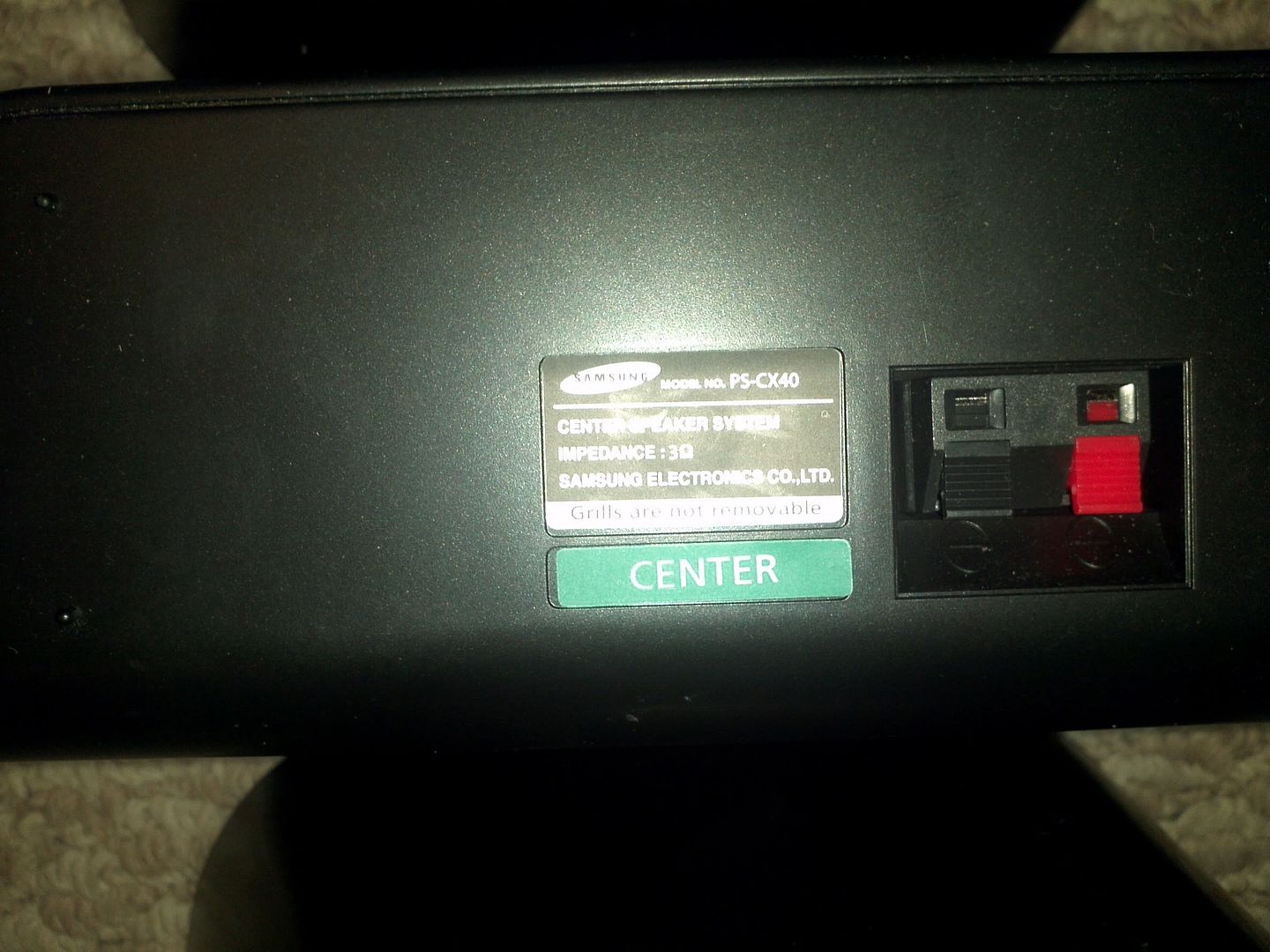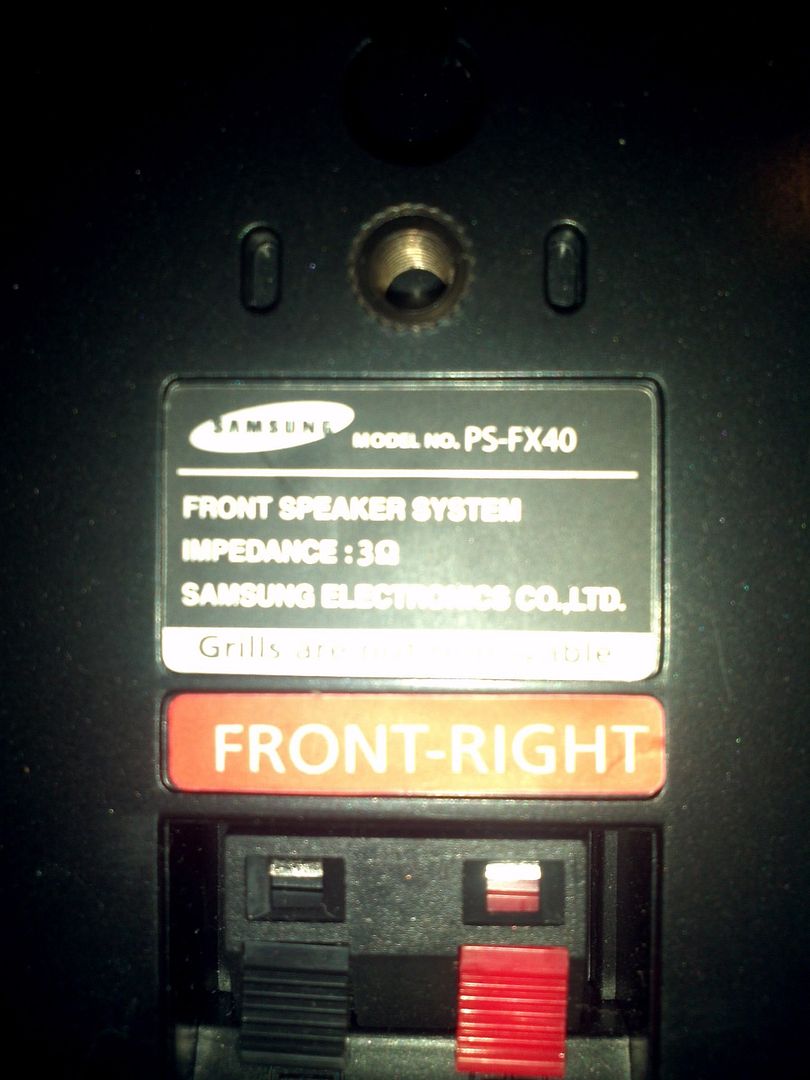 Sorry for making this such a bandwidth hungry and boring post.
Travis Beane