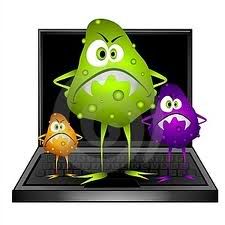 What Else Have You Just Downloaded?

These days, more and more programs are being bundled with extra components such as the Ask toolbar.

There are varying opinions about the nature of these add-ons, but without joining the argument about how developers choose to fund their existence, how can users ensure that what they download is what they get, and nothing more?

Here's are a few simple steps.
1] First decide if you really need the software at all. Quite naturally these things are promoted to offer "benefits" of one kind or another, but sometimes a quick look around the forums will reveal issues you might not want to risk.

2] Enter the name of the program into your preferred search engine and add "bundled software" at the end. The results should show if and what might have been added as others will have already encountered them and posted about it online. You can then decide if you still want the program, and if so be forewarned about what else might show up during the install process.

3] Only download from a reputable source. If the vendor is new or unknown, or you have any other doubts about their web site (we recommend WOT as a safety check), go to Softpedia or one of the other recognized download sites instead. Softpedia in particular always adds a warning note if they are aware of extra components being bundled with a program.

4] Make sure the program number you are downloading is the one you want (usually the most recent). Sometimes the independent download sites take a while to catch up with the vendors development cycle and may not have the latest version. You can even take this a stage further by performing an MD5 "checksum".

If the latest program contains unwanted "extras", a previous version which doesn't might still be available. Often an older version will still perform well enough. If this is what you want, one place to look is here.

5] Read the program EULA. Boring yes, but without reading it you cannot blame anyone else for what "extras" might arrive in your computer. Understand too that the vendor's online agreement might be different to that included with the program.

6] Scan the downloaded file before you execute it. Even if your resident anti virus already does this, you can still use HitmanPro or Malwarebytes for a second opinion. This might not help to reveal ad ware but it's a necessary check for true nasties.

7] Take your time during the install process. Often the options necessary to avoid something are purposely made confusing because the third party vendors don't want you to.

8] Make sure you have a security program installed which will prompt when sneaky add-ons try to install or connect to the internet. Most third party firewalls will do this providing they include a HIPS component. WinPatrol is a useful standalone of this type. These are not a panacea though and can't be guaranteed to spot everything you might not want.

9] Often, things become clearer second time around. Unfortunately, by then you might already have the Beanfest Toolbar and Magic Wallpaper Changer installed and ticking away nicely in your tray.Some programs offer the ability to install something "virtually" which means you can check it out first and then decide if you want it before letting it loose in your real system. How this is achieved varies between programs, and some are more complicated than others to manage and understand. My personal favorite is Returnil System Safe (free) because it has other useful features too. I only activate the Virtual Mode when I'm installing a program. (Please note that RSS is not suitable for programs which require you to reboot during the install process). You will also have to repeat the install outside of Virtual Mode if you wish to keep the program permanently, but as already mentioned, this is not always a bad thing.

A couple of other programs to consider might be Sandboxie and BufferZone.
Thanks for your time!
makeuseof.com