Looking for opinions in choosing just between these 2 laptops (I have already eliminated other laptop choices due to unavailability, price range, and system requirements).
Here are my 2 choices, with specifications as offered/available in my location:
Choice A: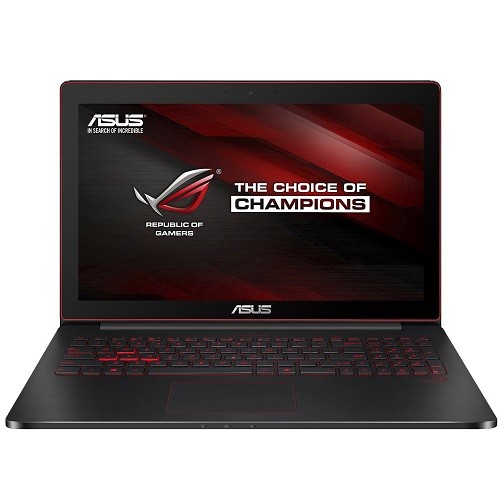 Asus ROG G501JW-DM138H
15.6" TN (non-IPS) 1920 x 1080
i7-4720HQ
12GB RAM
GeForce GTX 960M 4GB
1 TB HDD
No Optical Drive
Black/Red Color
4-Cell Battery @ 60 Whrs
2.06 kg Weight
20.6mm Thick
$1,195
My remarks:
I would have preferred the IPS variant, but unfortunately, only TN panels are available here.
I would also have preferred the 6-Cell @ 96 Whrs Battery, but only the 4-Cell 60-Whrs is available.
No Optical Drive is a non-issue for me as it also lessens the weight of this laptop.
Choice B:
Dell Inspiron 14-7447 Pandora
14" IPS 1920 x 1080
i7-4710HQ
8GB RAM
GeForce GTX 850M 4GB
1 TB HDD
DVD/RW Drive
Black/Red Color
6-Cell Battery @ 65 Whrs
2.23 kg Weight
25.9 mm Height
$1,086
My remarks:
I would have preferred a 15.6" (but there is none). But on the plus side, the screen is an IPS panel.
I don't know if the optical drive can be excluded in the purchase to bring both the weight and the cost down.
Reasons for choosing these laptops:
- Weight concerns (as I lug it around the city for work and/or presentations)
- Long Battery Life (when no outlets are readily available)
- Color (Black/Red are my corporate colors)
- Quad Core (I use 3D rendering software like vray, sketchup, autocad)
- 4GB VRAM (I play graphic-intensive games, though, I can live with medium settings if needed)
- 1 TB Storage (I have millions of files)
- Price (Budget concerns)
What are your thoughts/experiences related to these 2 laptops that I am eyeing (serviceability? stability? keyboard layout/use? connectivity? upgradability? overheating? and other issues?).