Flash advertisements are a common method of distributing dangerous viruses to your PC and even your network, and they can cause many a headache for even the most experienced IT professional. Pretty much everyone knows about Ad Block Plus for Firefox and Google Chrome, but did you know it is available for, and built into Internet Explorer as well? And not only that it is approved by Microsoft. Here is how to enable it.
1. In Internet Explorer right click on the top of the window and select the "Menu Bar" button.
2. Go to the menu "Tools" and select "Manage Add Ons":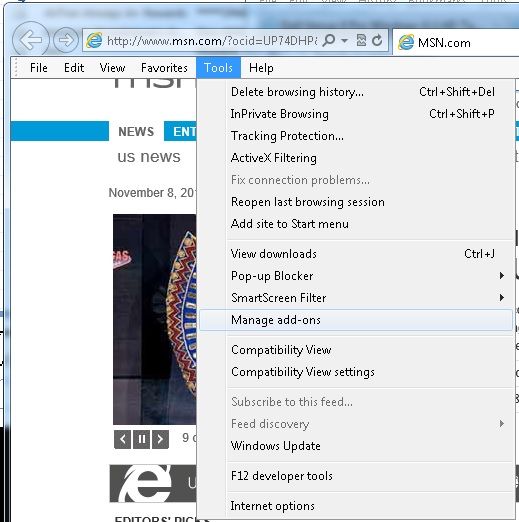 3. Under the dialogue box that comes up, in the lower left hand corner there is an option that says "Manage Add Ons And Extensions".
*NOTE*: If Internet Explorer is not your default web browser, you will need to manually point Internet Explorer to this address: http

/www.iegallery.com/PinnedSites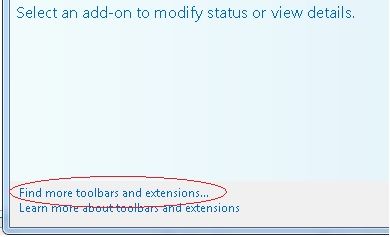 4. In the web page that comes up, select "Tracking Protection Lists", then select "Easy List". This is the same "Easy List" script that is the most popular with users of Firefox and the Ad Block Plus software.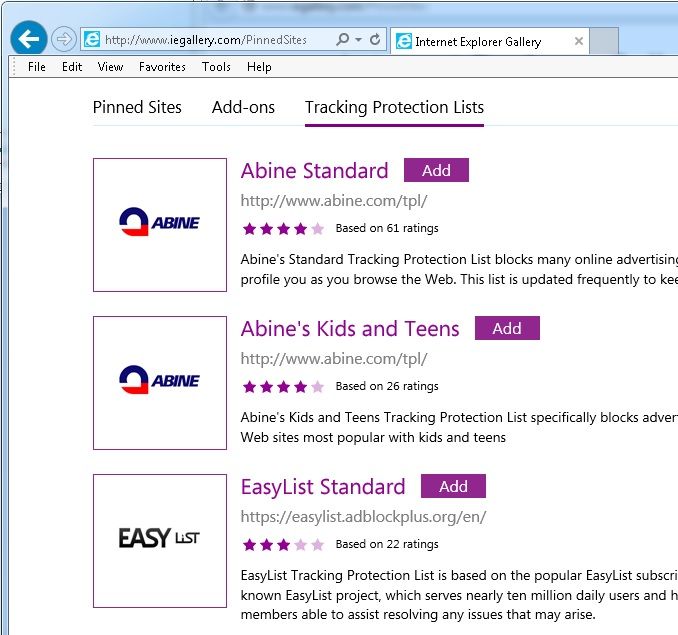 This will require a restart of Internet Explorer, but you're done. No more ads!