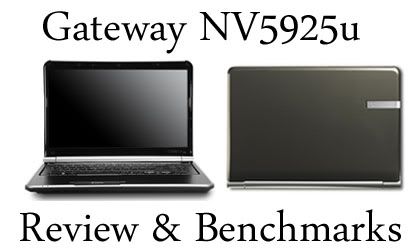 Specs: Intel Core i5 430m, ATI Radeon HD 5650, 4GB 1066mhz DDR3 Ram, 500GB 5400RPM Hard Drive, HDMI, 4 x USB2.0, 8X Super Multi DVD, Coffee Brown Color
I personally reviewed and benchmarked this laptop. In short, this is a powerful budget gaming laptop. Watch the videos in 720P:
[flash=640,385]http

/www.youtube.com/v/vb2uipVYBtc&hl=en_US&fs=1&[/flash]​
See why this $799 cost-friendly laptop (price as of April 2010) is worthy of being a gamer's notebook. Each game is divided into two videos: one for accurate frames per second (since FRAPS lowers fps when recording) and the second for accurate in-game graphic quality (since my digital camera does not do it justice). Combine the FPS cam's speed with the Quality cam's look and you'll get a firsthand view on how I experience the laptop's gaming capabilities.-Games tested: Assassin's Creed 2, Battlefield Company 2, Dragon Age: Origins, Crysis, Far Cry 2, Call of Duty: Modern Warfare 2, Metro 2033, and World of Warcraft: Wrath of the Lich King.
[flash=640,385]http

/www.youtube.com/v/L_KemhdMsn8&hl=en_US&fs=1&[/flash]​
(Note to Moderators: Administrator has approved me posting Youtube vids)