Hello community,
I recently re-installed windows 8.1 on my new board and an empty SSD. But after that I get
really weird graphical glitches on my screen
. This happens mostly in google chrome (haven't really tested other browsers, as I reinstalled chrome with no result). I updated my GPU drivers to the latest and I'm pretty sure its not videocard related.
It also appears to happen in other applications (Saw it in league of legends and Minecraft Launcher). And it seems to only glitch when text is being used.
I suspect one of the computer languages HTML or maybe CSS, I have no idea.
When I move my mouse over text the glitch boxes change a lot and they also change color based on the color of the webpage.
I seems that the pixels are already existing pixels on the webpage, but glitched together in a box or something. I couldn't find anything related on the internet and really don't have a clue what is causing this. It doesn't always appear. It activates at random times and then all applications using (i think html) text can have the glitches.
Here is the webpage of google when having the weird graphical glitches. As you see it is not my monitor or GPU right? Because I can make a screenshot of it with my computer.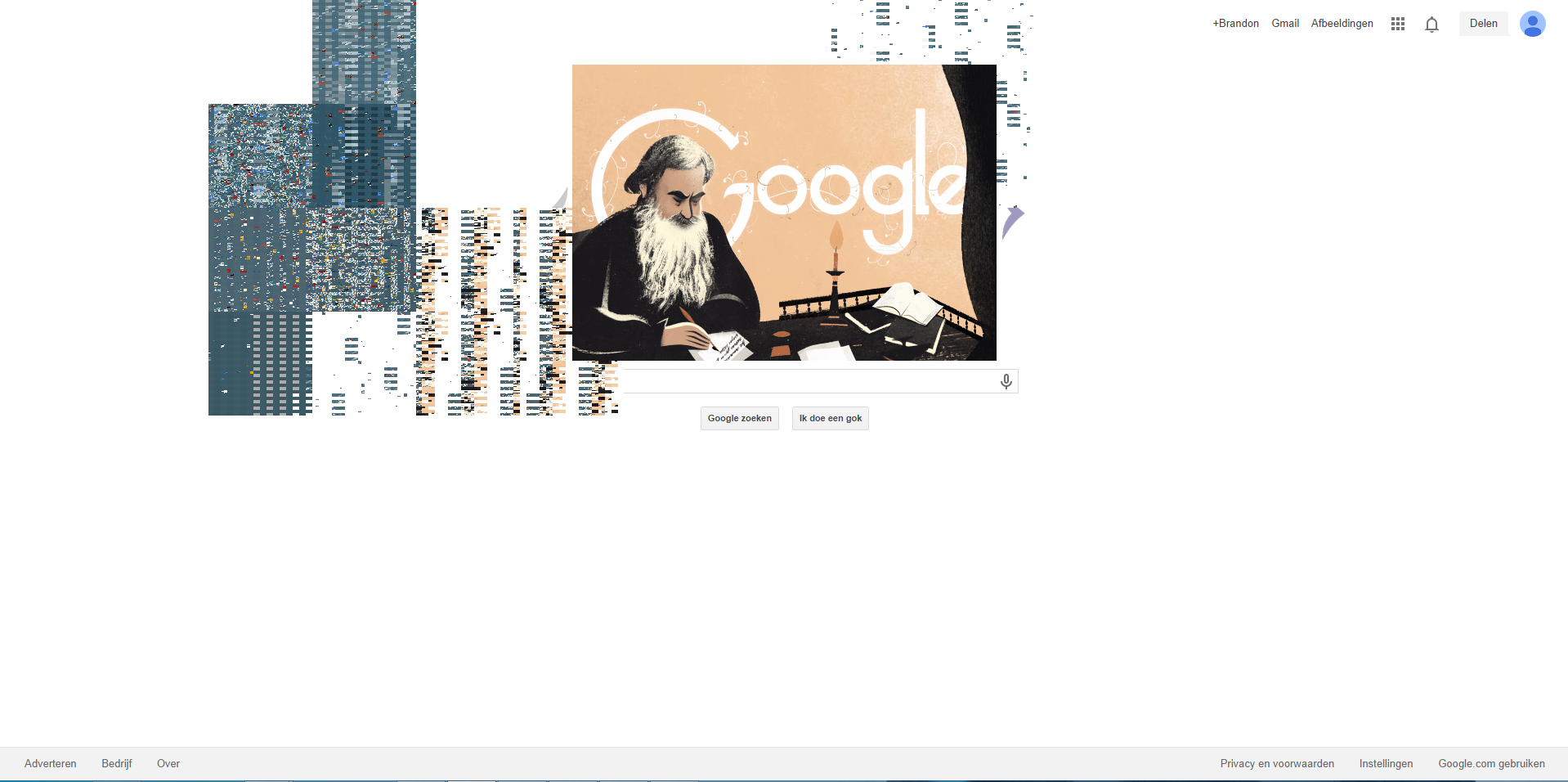 Thanks in advance for your effort, any help is appreciated!