Hey everyone, apologies in advance if this is the wrong section for this question.
I'm not as knowledgeable on my audio as I'd like to be, so this may sound dumb
I have an ASUS P6X58D-E motherboard which, unless I'm mistaken, has 5.1 sound built in. My speaker system is the Logitech X-540 5.1 system, which I love. I'm looking at getting a gaming headset but for the time being I'm using Dre Beats Studio HD (come at me haters
)
Anyway, my speaker system comes with a box like this: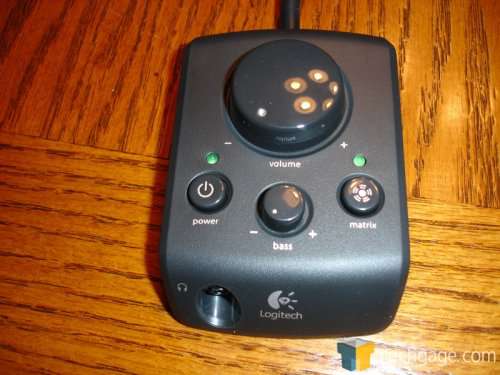 Is it best to put my Beats headphone cable in the jack on this box where I can use a volume control dial, or is it best to stick it into the headphone jack on the front of my PC? Unless I'm just stupid, it think there may be a slight bass boost and clearer sound when plugged straight into the front on my tower. And of course, the PC actually detects my headphones as a separate device if they are plugged straight into the front, whereas they aren't when they're plugged into the control box, so maybe this contributes?
THANK!
P.S. Any suggestions for 5.1 gaming headsets welcome, £120 max.