Hello forum members!
Usually I'm a passive user of the Internet and I search for problems instead of asking in posts, but this time I am really powerless. I've got problems with my 6 months old "gaming" laptop Lenovo Legion Y520-15 IKBA. Few days ago I forgot to plug in the power supply and I started playing game on battery so I guess that it didn't give laptop components enough power, so throttling occured. I thought that It's nothing special, because I had that before and it stopped after few hours. This time, unfortunatelly, It lasts about 6 days and can't go away. I don't know what's wrong with this laptop, but this is really strange. I checked that everything is fine at programs like HWiNFO64, CPU-Z, GPU-Z, CristalDisk and others and it shows that nothing is wrong. The only one way to off this blockade is disabling BD PROCHOT option in ThrottleStop programme, but it doesn't really deprives the problem, but only goes around it. I don't know what to do - I don't want to send it on guarantee, because I've got a lot of important data on it and moreover it serves me in work.
Specs of the laptop: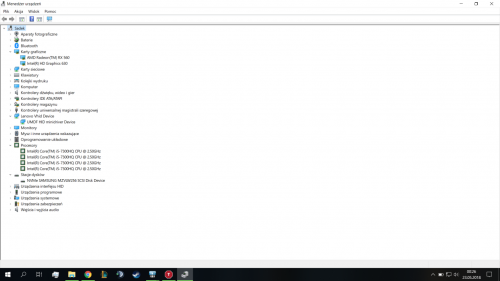 Here are some screens from the following problem: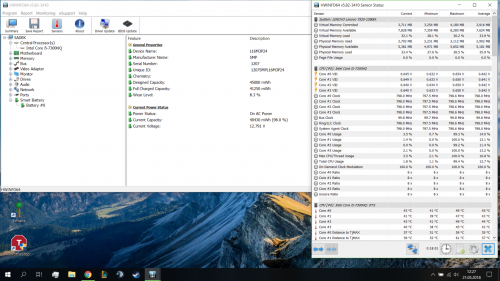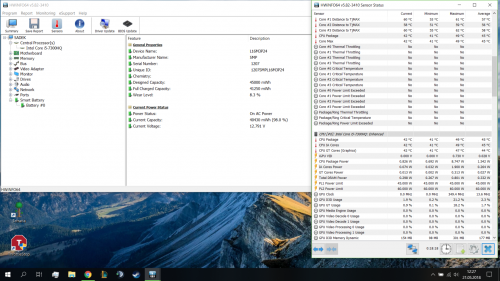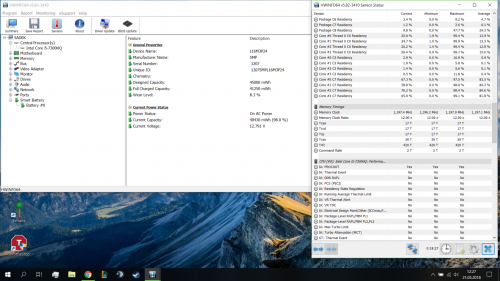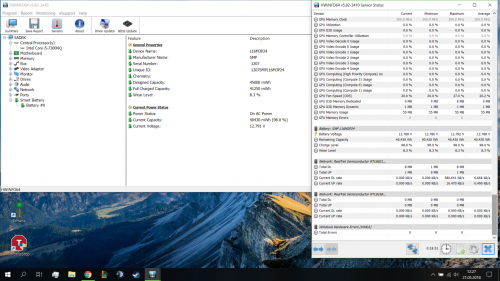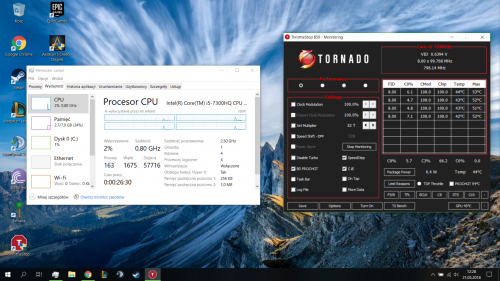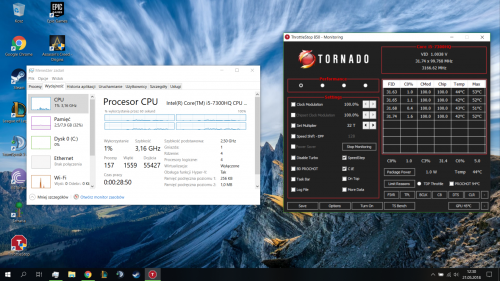 Thanks in advance and If more infos are needed I will show it to You.
PS. Sorry for possible mistakes in text - I'm from Poland and my english isn't perfect