Hi. recently backed up my 2 separate 500gig hdds (running in my main pc, one system and apps and the other data) using acronis true image 2014,
I backed up to a single 1tb drive and I choose the normal default compression level.
I wanted to check if I have done everything correctly before I forget about it.
Heres an image of acronis disk director (showing all drives connected), true image and the 1tb back up drive plugged in showing the backed up files.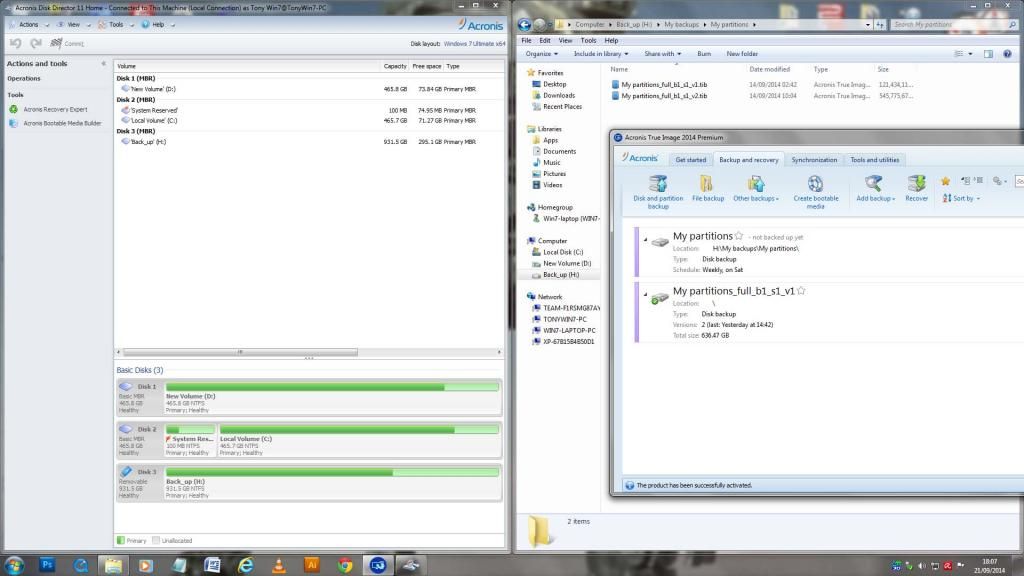 Thanks