I'm relatively new to home automation, but I'm jumping in with both feet. Currently I have 11 switches and plugs installed, all Espressif devices, mostly Gosund, controlled by SmartLife (and Alexa through the SmartLife skill).
Until yesterday, all the devices I've installed have shown up on the network with hostnames ESP_[last 6 chars of MAC], so for example a switch with MAC address bc:dd:c2:0c:44:3a would show up as hostname ESP_0C443A. All good so far. But I bought another 4-pack of Gosund switches and installed two of them yesterday, and they don't follow this standard. They both show up as wlan0: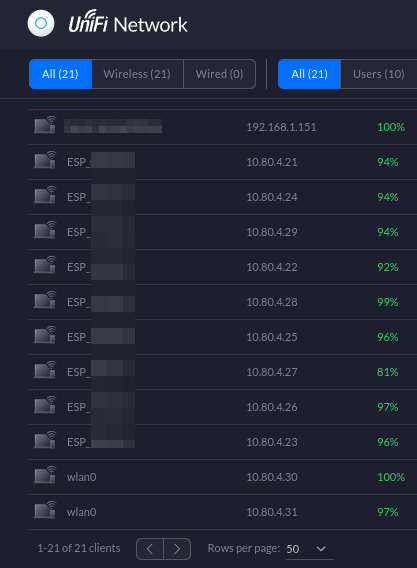 I assume the other two will also show up as wlan0 when installed. It's not preventing them from working, but it's annoying to have multiple devices with the same hostname on the network.
Is it possible to change the network hostname? Each of these devices has a static lease assigned in DHCP, with the desired hostnames defined, but the devices don't seem to pick that up from DHCP. (Nor should they, really; that's not what DHCP is for.) I've googled for an answer on how to change the network hostname on these devices, but all the results are about how to set the device name in the app, which is a different thing. I can name a switch "Bedroom Lights" in the app just fine, but it's still wlan0 as far as the network is concerned.
Can this be done?