Hello,
I have a Kodak Easyshare Z710. There is a lid on the side that opens to a SD card slot and what appears to be a USB connector. However it appears to be too small to be a Mini or Micro USB connector. The shape is sort of rectangular similar to a usb b type however it's smaller in size.
Length on top is shorter than length of bottom.
I know the difference between USB Mini and Micro connectors but have never seen a connector this small in size. It does appear to be usb as there appears to be very small contacts on the inside.
My USB cables with Mini and Micro connectors wouldn't fit this connector.
The bottom of the camera near the camera tripod screw-in has some sort of connector thinner than a standard USB type A where two of the corners aren't square. However I think this is for some sort of docking station.
pics I've seen of USB cable for a Z710 appear to use a USB Mini Type B connector and not a USB micro connector.
Connector beneath side door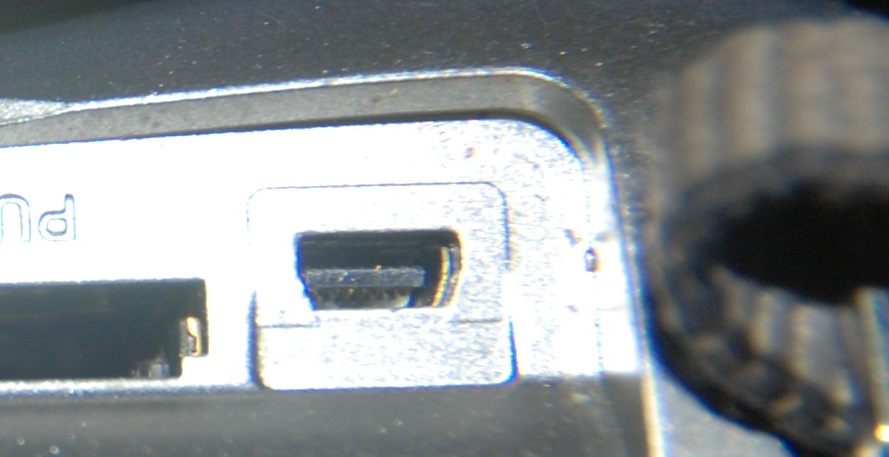 Connector on bottom, near tripod connection.