Hi, here's a picture of the BSOD in question: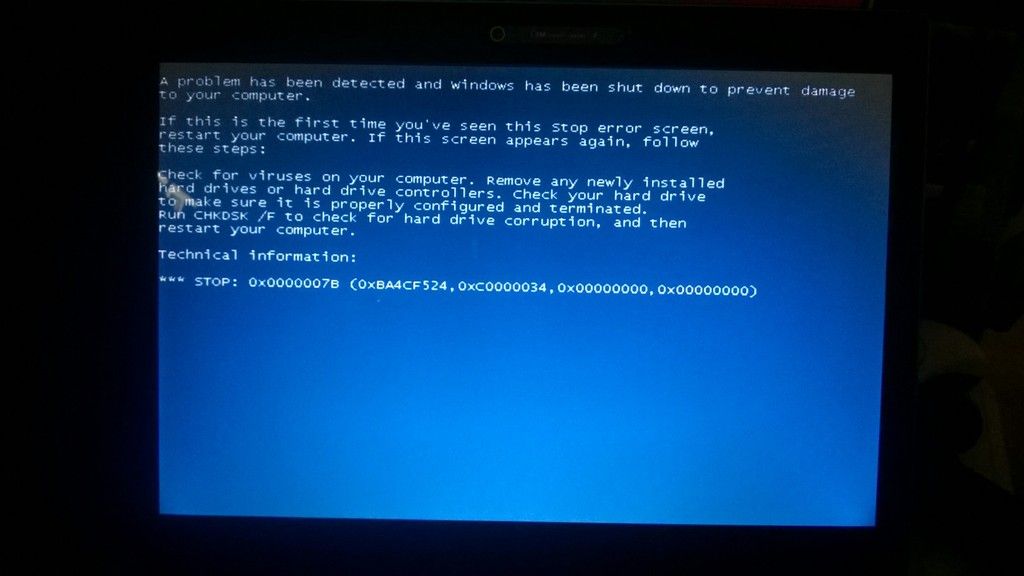 [strike]A short googling and it seems the problem appears to be with the NDIS driver which is the thing that controls the NIS(Network Interface System - is what I think it stands for) that I'm guessing is got to do with the network adapter.[/strike] That was for error code 0x7c which I don't have, instead I have 0x7b, must have imagined a c instead of b, error code 0x7b is something to do with the boot drive.
I have tried booting into normal and safe mode and both seems to BSOD with that exact same error. I have scanned with Kaspersky's Security Scan and TDSSKiller from Kaspersky to make sure I don't have any running viruses(attaching the system dive onto another computer - which seems to boot fine without BSOD). I don't really think there would be any viruses running seeing how I gave here a copy of KIS (Kaspersky Internet Security, to those who don't know what KIS is and I just like to short hand write abbreviations!
)2014 which is one of the most praised Internet Security suite there is, but I suppose even the best may have it's moments of downfall as no antivirus is 100% fail proof. They all came clean with a few exceptions and those were the files that made Flyakite OSX work.
Yes yes, I know what Flyakite does, it turns your windows XP machine to look like a Mac OSX system. I really had not choice in the matter because my sister wanted her windows XP laptop look nice and cool and there wasn't much other choices and I've read reviews they seem to be ok with it.
Anyways, the laptop in question is not actually mine but my sisters - not sure what she did to it but now it BSODs and asks for my help but I can't really do much if it BSODs even in safe mode!
It boots fine in another computer, when I use it as the only HDD connected, but when I put it back into the laptop, it BSODs with the error code and can't proceed into windows. I have feeling that perhaps the network adapter is failing or has failed and told windows not to boot and flash out the BSOD in front of my eyes. Is there anyway around it or is she gonna have to go looking for another new laptop.....?
What do?
Cheers,
Newbie12