I just got my first voltmeter and i have a laptop i would like to learn how to use my voltmeter and fix something with it.
I have an old sony vaio sve15115fxe motherboard:
if you look at the bottom in the middle is a white 4 pin( 2 red on bottom from that orientation then 2 black) DC jack. the DC jack power plug that plugs to: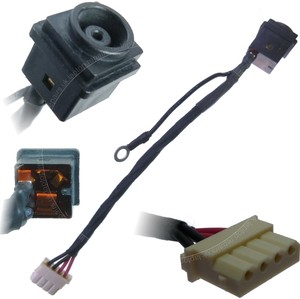 which plugs into a PSU running 90W 19.5V 4.7A from the wall.
As far as I understand the 19.5V is that high to charge the battery. I dont have to hook up the battery and would prefer not to.
My source would preferably be from a molex on my PC PSU. (Have a 550W rosewill plat cpu loading in at 90 watts browsing internet to 200 watts playin video games.
What im hoping to learn is more about what amps, volts and watts actually are and how they work together. I once over heard a guy talking about this compared to a train voltz?? being the speed and amps?? being the power behind it? lol
and then
How to manipulate power converstions with things that im learning about to do things like this. xD